Immerse yourself in the world of tea and tisanes.

Private & Group Tutorials
We offer both private tutorials and welcome group bookings for celebrations and corporate events at our Soho shop.
With the aim of imparting our knowledge and enthusiasm for tea, our tutorials are designed around tea tastings, techniques and customs. Both highly educational
and hands on, each of the tutorials below are a good introduction to, or way to extend your knowledge of your chosen tea(s).
Price:
One to one £25. For two people £40. For group of four £80. Larger group prices varies on number of guests
Location:
5 Denman Place. Soho, W1D 7AH >
Private tutorials for up to a group of four people are available to book weekday or Saturday mornings 11:30-12:30 pm. Tutorials for larger groups last two hours and can be booked on demand.

to purchase a Gift Voucher for our Tea Tasting or

Book in store by emailing us at soho@mycupoftea.co.uk
Grounded in the historical and philosophical

aspects of tea ceremony, we will teach you how to
prepare, make and drink your perfect bowl of
Matcha. Using a chasen and chawan (bamboo whisk and tea bowl),
you will be guided through all of the essential
steps of this Japanese tea tradition and learn the
differences between Matcha grades.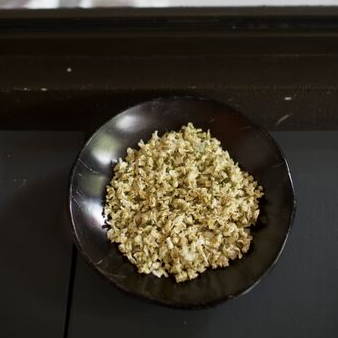 This tutorial is set up for you to first be talked

through and taste the herbs we use in our tisane
blends and learn the importance of quality
sourcing, harvesting and processing for drinking
herbs. Then, with inspiration from the aromas,
flavours and colours, you will choose a selection
of herbs of which to experiment with making
your own blend. You may then take home a
sample of your final blend.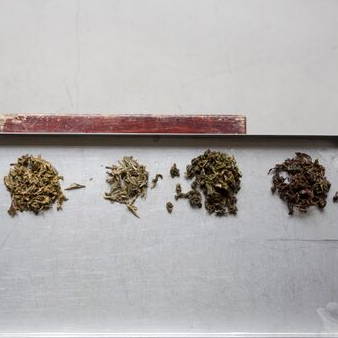 An informal but informative way of learning about
the spectrum of black, green, white, Oolong and
Pu'erh tea. All grown from the same plant-
'Camellia sinuses', this tutorial is an essential if you want to
be introduced to, or need clarity on the differences
between these teas. Using a selection of the best
teas from China, Taiwan and India, you will also gain
an insight into the importance of quality of sourcing
and brewing.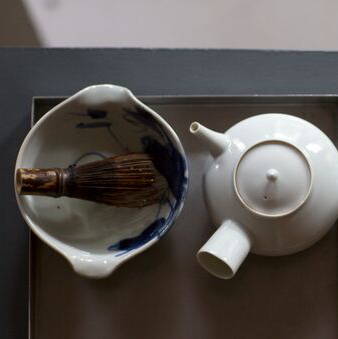 JAPANESE GREEN TEA TUTORIAL
A great way to learn about the depth and breadth

of green tea in Japan. With different types of
Japanese green tea grown and processed in a
variety of ways across different regions, you will
learn how to brew and taste a selection using
traditional tea ware. As we approach the warmer
months, this tutorial is also ideal if you are
interested in cold brewing green teas.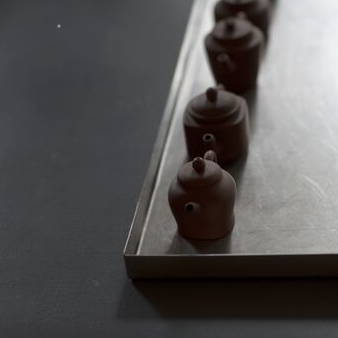 Learn the basics of the traditional Chinese tea
brewing technique. Using traditional tea ware,
including a gaiwan and yixing clay teapot, you
will be taught how to prepare, present and taste
a variety of Chinese teas. You will also be shown
how to bring out the intended flavour of Oolong
and Pu'erh tea in a series of infusions.