How To Cold Brew
Jun 04, 2019 by
A slow and gentle steeping method that makes for a sweeter and softer tasting tea, cold brew tea is best enjoyed in Summer.Whereas hot water draws out the tannins in tea, particularly green and black tea, by steeping your tea at or below room temperature, the result is a tea with less astringency and less bitterness. You can cold brew a variety of teas; green, black, oolong, pu'erh and herbal. We particularly like cold brewing our Yuzu Kukicha, Ureshino Black and Pouchong Oolong.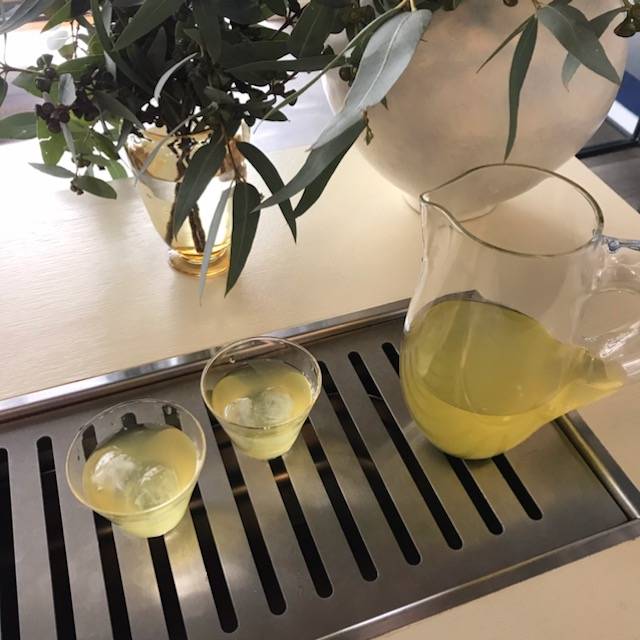 Method
Pour cold water over the tea leaves and allow it to sit at room temperature for 30 minutes to an hour. Then, put it in the fridge overnight, for around 8 hours. The next morning, strain into your pitcher or glass.

If you find yourself short of time, you may pour cold water over the tea leaves, and allow the tea to sit at room temperature for 2-3 hours. Then, strain and add ice.

Measurements
1g of tea to every 100ml of water.
Please use the brewing times and measurements as guidelines for you to experiment with cold steeping tea at home. For example, we have found our un-rolled Oolongs may need 2g to every 100ml of water.
Variations
Kouridashi style; this ice brewing method is a very traditional way of brewing Japanese high grade green teas in the Summer. Simply, add two spoons of Gyokuro to your Kyusu teapot and fill with it ice cubes. It is then a matter of waiting for the ice to melt, which may take up to 3 hours. Once the ice has melted, place the lid on your Kyusu and decant tea into two chilled glasses.
It can be incredible to see how experimenting with brewing time, such as this method with Gyokuro, affects the colour and flavour of a tea..
Note, if you are using something other than a Kyusu, the volume is around 350ml.