Soho Blend is our creative blending project that allows us to share with our customers the flavours we are most inspired by each season. Our Soho Blend is a herbal tisane that changes seasonally to suit the mood of the time of year, and uses fresh herbs in combinations that we have not previously explored.
This blend pays homage to our home in London, to our customers who come here to find something new and exciting, and to our pure love of tisanes.Every season brings with it a new mood and atmosphere. This blend changes biannually as an expression of our excitement for the new season's flavours, and is a showcase of some of the best herbs from our growers that perfectly suit the spirit of the time of year.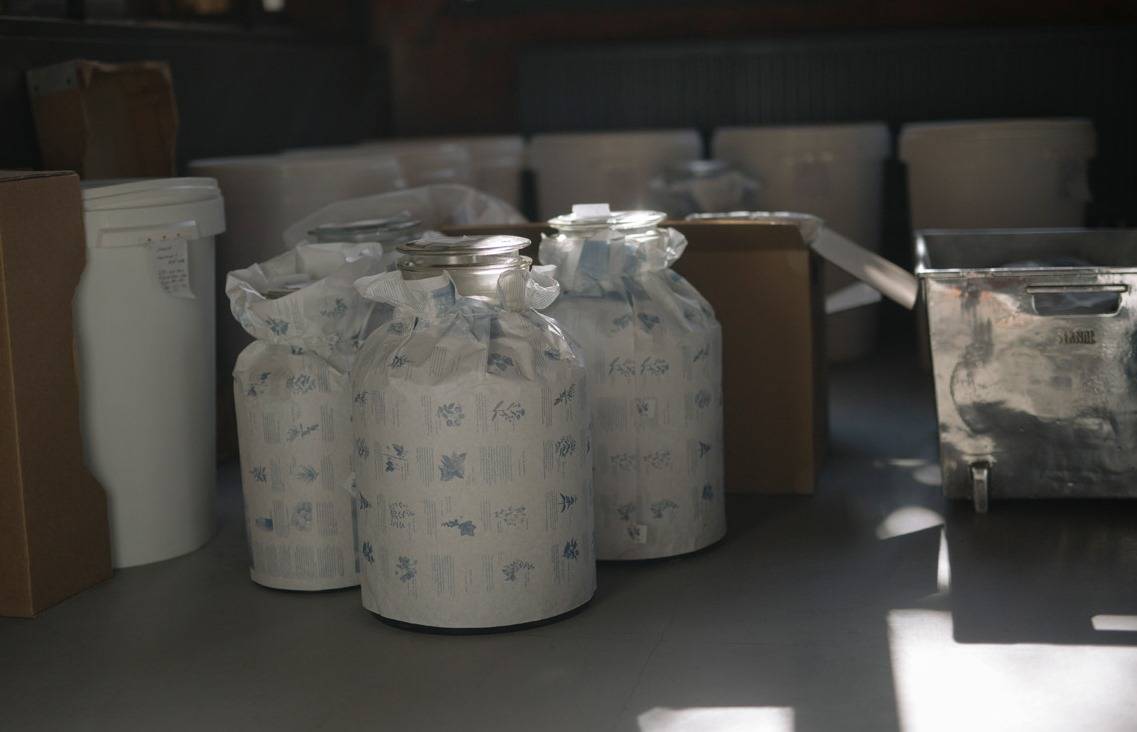 In Spring and Summer, we favour light, floral and fresh flavours, with a thirst-quenching character. In Autumn and Winter, expect warming spices, purifying herbs to fight infections and earthy aromas.
The herbs we use are carefully grown and picked by skilled farmers, and are processed very carefully by hand to bring out their optimum aroma and taste. We then blend in small batches, accentuating the delicate notes of each herb.
Our Soho Blend gift range includes teaware specially selected for brewing and appreciating tisanes. Our glass teapot is perfect for admiring the visual beauty of the loose herbs, and is fitted with a spout strainer to allow the leaves and blossoms to fully unfurl in the pot. Our My Cup of Tea teacup is crafted and painted by hand by one of our favourite ceramic artists.